About
I'm a creative director in an event management company but that doesn't stop me from keep designing! I started my career as a designer, I love what I do and I will keep doing it. Lots of great talent here and I seek to improve myself by taking them as inspiration! Good luck everyone. Have fun and Enjoy life.
Member since: May 16, 2008
Reviews
"Excellent work!"
iPayvand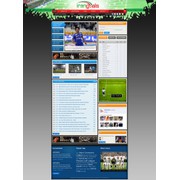 "Terrific job jash - very receptive to feedback and produced a great design with the minimum of fuss."
Brendon S