April has come and (almost) gone, and we're yet again bowled over by the talented bunch of nominees for our Top 9.
Have a look at their work and vote for your favourite below!
1. Paradise Ciders

We were already jealous that Paradise Ciders had the great idea to become Hawaii's first local hard-cidery. Now we're jealous of their sweet logo, too.
2. Smiling Paws Pets

Smiling Paws Pets designed a mat that catches all the cat litter your furry roommate helpfully kicks all over your house. Our community designed packaging that's as smart as their invention.
3. Q Core
Q Core needed a character for their B2B website loosely based on a certain British spy's legendary quartermaster. That's not a toy, Mr. Bond.
4. Zytglogge Verlag

Swiss publisher Zytglogge Verlag needed a CD cover for a kids' radio play featuring a young lad on a seafaring adventure of the pirate variety. If it's wrong for us to call the resulting artwork, "yarrr-twork," we don't want to be right.
5. Invidious

Author Bianca Scardoni has a strong, clear vision for her paranormal romance series, "Invidious". Now, she has a book cover readers won't want to put down.
6. BigHug

Non-profit do-gooders BigHug were looking for a bear with savoir faire. They got so many great submissions, they ended up with bears, plural.
7. Beer Days

Aussie craft beer subscription service Beer Days wanted a promotional email for a contest offering a year's supply of free beer. (Mates, you're giving away beer in Australia. You probably could've leaned out the window and yelled.)
8. Cinco De Mayo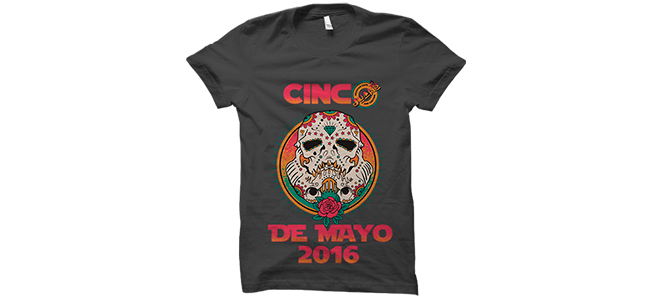 Cinco De Mayo falls on Taco Tuesday this year, people. Juan's Mexican Cafe and Cantina taps the awesome power of the Force in anticipation.
9. Hopaal

Hopaal sells 100% recycled T-shirts and lets customers donate 10% of the purchase price to the organization of their choice. We think they'll wear this new brand identity well.